Since 2004, ZAFFERTEC S.L. has been working with many manufacturing companies around the world some of which are among the high-ranking pipe and piping material manufacturers in the world.
The following are the main manufacturing companies that we have successfully developed our cooperation to provide the international clients' inquiries with the highest quality and standards.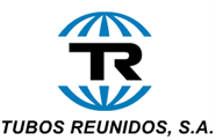 Business Partners
Besides cooperative connection with the leading manufacturers in Europe and other regions in the world, ZAFFERTEC S.L. has also accomplished to establish an effective service partnership with SERCOBE to expand its sales markets.